Crab Feed to Benefit the Cameron Park Firefighters Association
Crab Feed
CAMERON PARK FIREFIGHTERS ASSOCIATION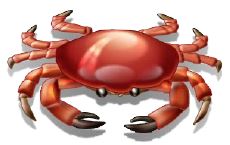 Dinner, Dancing, & Raffle Prizes!
DATE: Saturday March 8th, 2014
LOCATION: Church of the Foothills 2380 Merrychase Dr, Cameron Park
TIME: 5:00 PM
PRICE: $45.00
Tickets available at station 89, 3200 Country Club Dr, Cameron Park. (530) 677-6190
All proceeds go directly to the CPFA to help purchase equipment to better serve the community.